Scheduling Coordinators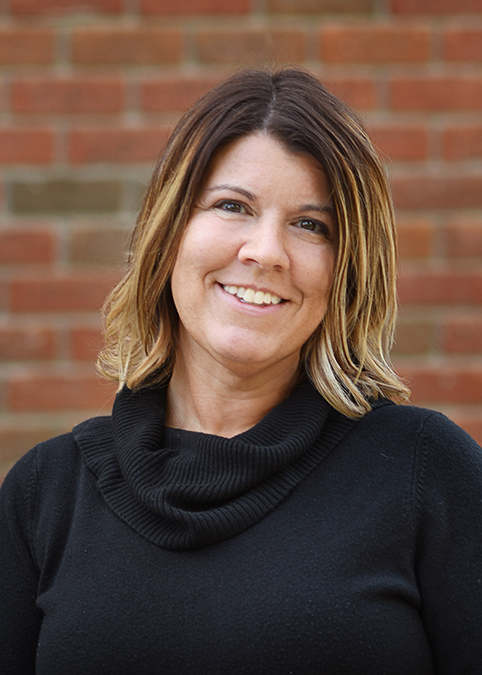 Melanie

Scheduling Coordinator
Hi, my name is Melanie. I worked in the dental field as a receptionist in previous years but took time off to raise a family. Now that my children are older, I am excited to be back in a dental office, meeting new patients and helping with their dental needs. In my spare time, I enjoy spending time with my husband and our three children. I also enjoy working out, cooking, baking, and drinking strong coffee.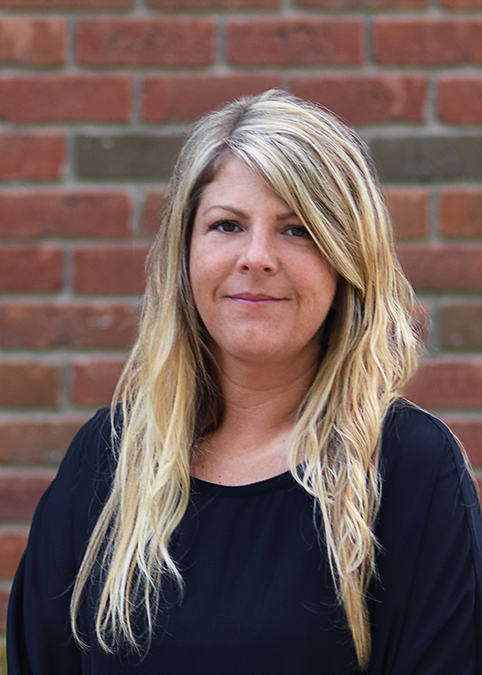 Cortney

Scheduling Coordinator
Hi, my name is Cortney. I have worked at Raber Dental since 2014 as a scheduling coordinator. I enjoy working with our patients to coordinate treatment times to meet their needs. In my free time, I enjoy attending my children's sporting events. I also have a love for animals.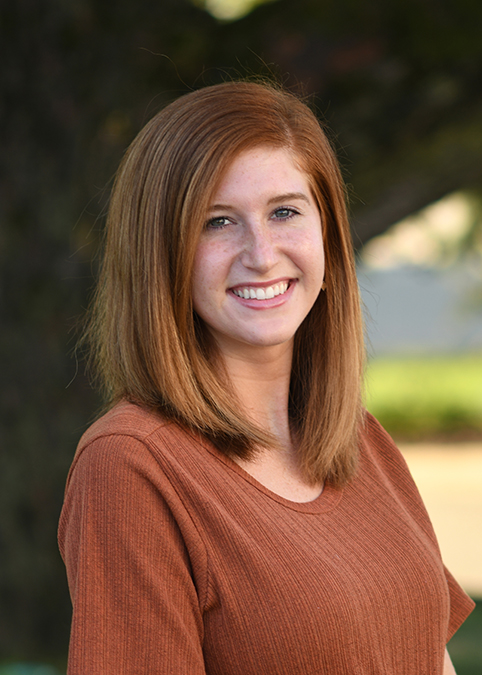 Emily G.

Scheduling Coordinator
Hello! My name is Emily, and I am the receptionist/scheduling coordinator at Mt. Hope Dental.

I enjoy welcoming patients into our office and helping them get set up for the care they need.

In my free time, I enjoy making music, exploring new places, and relaxing with family and friends.

I look forward to meeting you!
Office Manager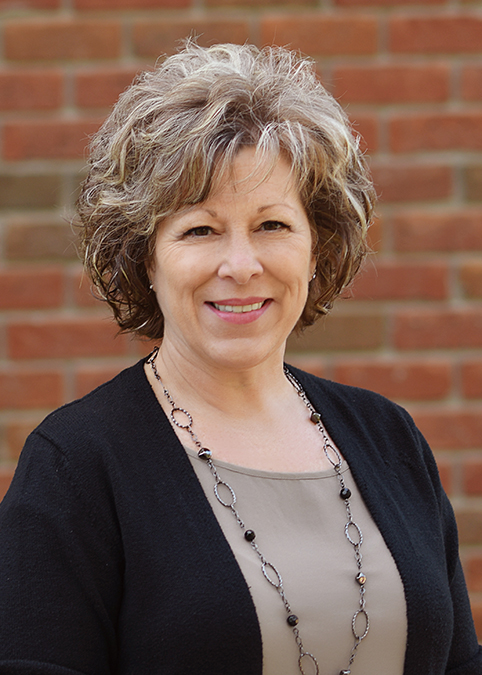 Glenda

Office Manager
Hi, my name is Glenda and I am the Office Manager. I have had the pleasure of being part of the Raber Dental team since 2012. My 20 years of dental experience in both office and clinical procedures equips me to help our patients understand their treatment, insurance, and how to achieve their best dental health. Outside the office, I enjoy spending time with my husband and three children, flower gardening, calligraphy, and reading.
Assistants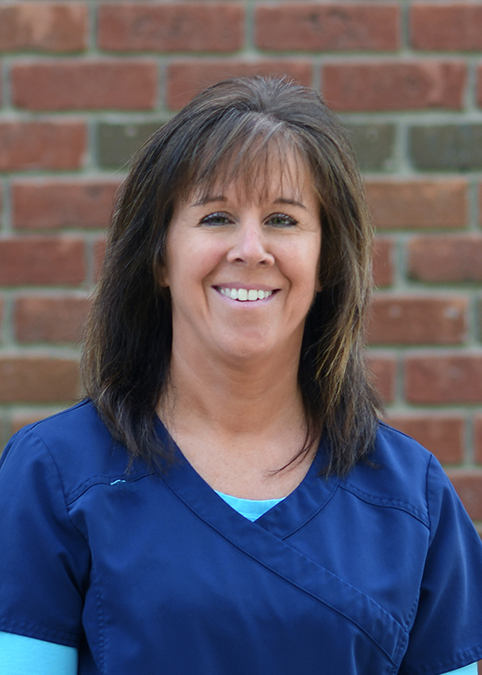 Tonya

Assistant
Hello! My name is Tonya. I am a Dental Assistant at Raber Dental with more than 15 years of experience. I am certified in coronal polishing and in radiography through the Ohio State Dental Board, and am a National Certified Dental Assistant. I worked for 10 years, then took time to be a stay-at-home mom and raise my four daughters before returning to the dental field. I truly enjoy working with my patients! When not working, I love spending time with my four daughters, granddaughter, and extended family.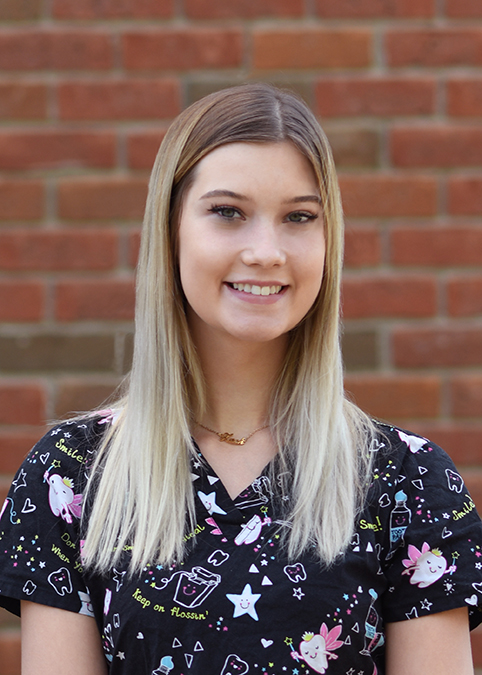 Kira

Assistant
Hi, my name is Kira. I am a graduate of the Dental Assisting Program at Wayne County Schools Career Center. I am certified in radiology and CPR. I love helping others and getting to know all our wonderful dental patients. In my free time, I like visiting my friends and family and going shopping.
Dental Hygienists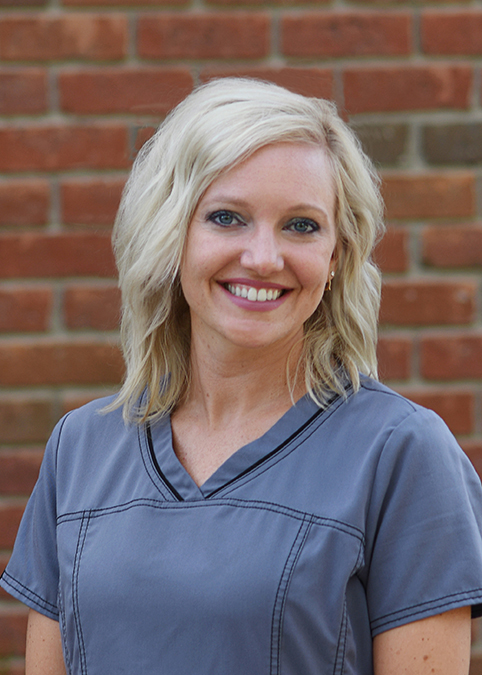 Abby

Dental Hygienist
Hi, my name is Abby. I am a 2006 graduate of the Stark State University Dental Hygiene program. I have worked at Raber Dental since 2007. I enjoy visiting with all my patients and meeting new ones! I like to make people feel comfortable about their dental treatment and am passionate about educating patients in how to best care for their teeth. Outside of work, I enjoy time with my husband Josh, my children, Elliot and Claire, and my dogs, Margie and Dale.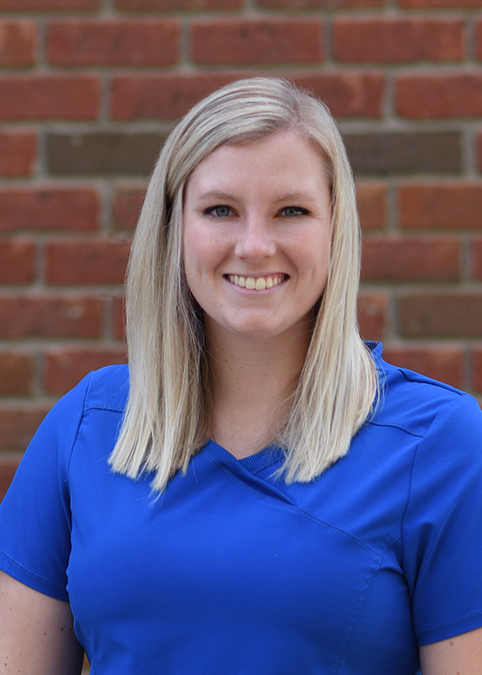 Katie

Dental Hygienist
Hi! My name is Katie. I grew up in Dalton, OH and went to hygiene school at West Liberty University, WV. I am so glad to come back to my roots and work with our wonderful community. I am passionate about educating my patients in oral disease precaution and creating strong relationships. Outside of work, I like spending time with my family and enjoying nature. I also love being a "dog mom" to my chocolate lab, Wiley.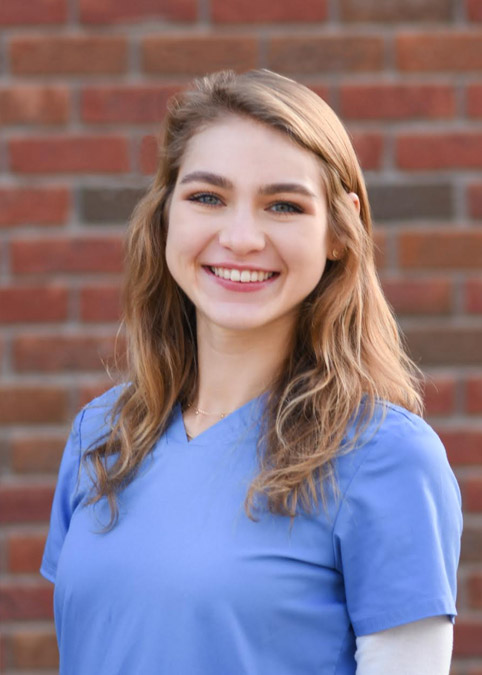 Rebecca G.

Dental Assistant
Hello, my name is Rebecca George. I graduated from Stark State College as a dental assistant and am certified in radiology. Raber Dental gave me an amazing opportunity to work for them before I graduated, and I couldn't have been more grateful. I love the patients and getting to know them. I am a lifelong runner and love going out on the trails on my days off. I am also a barista at Starbucks, which helps fuel my caffeine addiction and my runs.